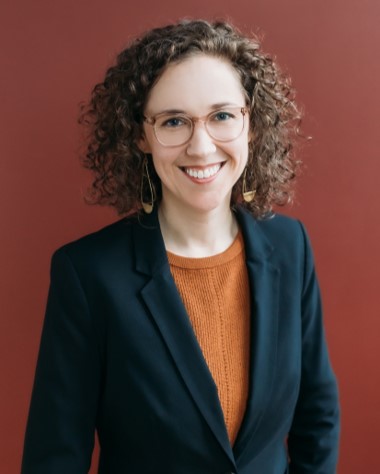 Liz joined the Tero Team in 2019, bringing a background of communication research and development to the learning function of Tero International. Liz's role at Tero has evolved to including serving as a trainer and executive coach in interpersonal communication, presentation skills, and leadership development. She holds a Master's degree in Communication and Rhetorical Studies with a minor in Women's and Gender Studies from Syracuse University and a Bachelor's degree in Communication from the University of Northern Iowa.
Liz is certified as an administrator of the Myers-Briggs Personality Type Indicator (MBTI), the world's most widely and universally used tool for understanding normal, healthy personality differences among people everywhere for decades. As a coach and trainer, Liz facilitates opportunities for clients to experience self-discovery, personal and professional growth, and gain insightful knowledge on who they are as current leaders, managers, or aspiring executives.
While at Syracuse University, Liz taught at the undergraduate and graduate levels in presentational speaking, communication research, and media literacy. Her research centered on visual communication, social media, and white privilege. Liz is currently in the process of co-authoring a book on the intersection of those topics and aims to create social change by critically engaging academic scholarship, activism, and popular media.
In addition to her academic experience, Liz worked for nearly a decade in non-profit management and community development. She served in the U.S. Peace Corps in Rwanda as a Community Health Volunteer as well as completed a service-learning program in community development in Cape Town, South Africa. Liz was hand-selected to deliver the welcoming address to the U.S. Ambassador, Rwandan government leaders, and fellow volunteers at the U.S. Embassy during the Peace Corps Swearing-In Ceremony. Returning stateside, Liz managed volunteers and staff at local non-profit organizations while creating recreational and educational programming for youth, families, and people with disabilities. She developed staff trainings on topics including conflict management, annual reviews, customer service, teambuilding, and leadership.
Liz has presented her work at the National Communication Association, guest lectured at Syracuse University, and currently volunteers her time serving as a Board Member for IRIS, the Iowa Radio Reading Information Service for the Blind and Print Handicapped.