Ben Crosby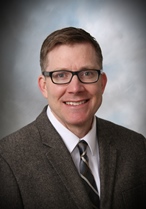 Dr. Ben Crosby is a Training Consultant for Tero International
Ben joined the team in 2017 has been a professor of communication for more than fifteen years. Ben brings to Tero his passion and experience as a teacher of public speaking, persuasion, academic and technical writing, debate and argumentation, and the history of rhetoric.
Ben's teaching and research experience aligns well with Tero's emphasis on researched based learning. He has earned awards both for his teaching and research, including the Early Career Achievement in Teaching Award from Iowa State University. Ben's essays have been published in a number of prestigious academic journals. He has been a presenter at major conferences throughout the United States and regularly attends conferences for the National Communication Association, and the Rhetoric Society of America.
Holding various leadership positions throughout his career, Ben has been instrumental in mentoring students and colleagues from a variety of cultural backgrounds.
Ben earned his bachelor's degree in English from Southern Utah University, his master's degree in English from the University of Utah, and his PhD in communication from the University of Washington. In his free time, he plays the drums, studies languages, and enjoys time with his family.
Most Popular Tero Resources
Copyright © 2017 Tero ® International, Inc.