Bridget Barnes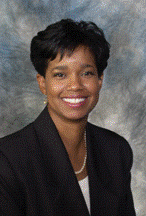 Bridget Barnes is a Training Consultant for Tero International
Bridget the Tero Team in 2008 and has been involved in the field of training and development since 1989 and has trained numerous professionals and individuals worldwide. She is an award winning co-author and developer of training materials that have been translated into seven different languages. In addition to her responsibilities at Tero, Bridget serves in a training role at Boys & Girls Town in Omaha, Nebraska.
Bridget's undergraduate coursework at the University of Lincoln at Omaha was in Family/Interpersonal Communication while her graduate studies focus on Training and Development. She was awarded "Most Outstanding Student" by the school of Family Science and her books have received the National Parenting Publication Award twice. As a professional commercial and industrial/corporation films actress, Bridget brings over 20 years of experience in public speaking, radio and television. She is a member of the American Society of Training and Development. Bridget is known for her high energy and warmth as a presenter.
Most Popular Tero Resources
Copyright © 2017 Tero ® International, Inc.