Gail F. Williams, MS. LMHP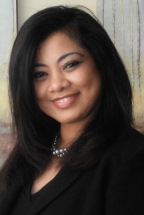 Gail Williams is a Training Consultant for Tero International
Prior to becoming a trainer for Tero International, Gail Williams worked as a senior administrator for organizations in the mental/behavioral health field for over 15 years. Gail holds a Master's degree in Youth and Family Services/Clinical Counseling, and is a Licensed Mental Health Practictioner in the state of Nebraska in private practice therapy. Her experience includes being Clincal Director at a large national youth care organization. In this role Gail oversaw treatment for a maximum of 160 youth and over 60 staff; and she was responsible for improving treatment, program and human capital outcomes.
Gail's prior experience is a solid foundation for being a Tero trainer. From her past experiences, she has realized a passion and desire to help leaders become stronger communicators in effort to produce better outcomes for their clients and employees. Gail's work in management, coaching, and teaching, led her to Tero International. Gail states "One of the most rewarding experiences, is to see a person who receives constructive feedback and direction, exponentially improve their intended outcomes."
Gail brings to Tero her ardent advocacy for helping individuals, organizational leaders, and companies understand how to persuade and influence long term success and performance outcomes. She is a proponent for change leadership practices and enjoys coaching others to get the best out of their most important assets... people.
Most Popular Tero Resources
Copyright © 2017 Tero ® International, Inc.