Rachel Trainum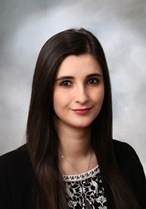 Rachel Trainum is the Marketing and Communications Specialist for Tero International
Rachel joined the team in 2017 after graduating from Iowa State University with a degree in Journalism and Mass Communications. She first began at Tero as an intern in the marketing department assisting with several communication platforms helping to promote Tero's programs and services. Currently she helps manage social media accounts, promote the recently published book by Tero's Rowena Crosbie and Deborah Rinner, Your Invisible Toolbox: The Technological Ups and Interpersonal Downs of the Millennial Generation, assists with video production and marketing campaigns.
Rachel enjoys traveling, learning about new cultures and supporting several charities that encourage reading and stopping online bullying. She is excited to grow in her position as a Tero Team Member and work with business professionals and helping Tero's reach grow.
Most Popular Tero Resources
Copyright © 2017 Tero ® International, Inc.