Trish Baumhover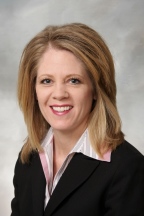 Trish Baumhover is a Training Consultant for Tero International
Trish joined the Tero Team in 2013 and brings 25 years of business and leadership experience in learning and development, Trish has had the opportunity to work within Organizational Development, Performance Management, Associate Recruiting, Associate Retention, Leadership Onboarding, Leadership Development, Change Management, Associate Engagement, Six Sigma and ROI. Her broad experiences and her many successes in developing, facilitating, implementing and managing a variety of associate and leadership learning programs contributes to the clear knowledge of associate development, engagement and productivity that she brings to Tero.
As a training consultant for Tero, Trish fully believes in the investment in people and that through learning, development and the personal investment, individuals will be successful. Trish is highly regarded for having strong project management skills with proven ability to successfully manage multiple projects through accountability and transparency. Her skills experience in this area adds value and expertise to Tero's leadership projects and initiatives.
Trish is a graduate of the Nebraska College of Business with a degree in Sales and Marketing. Her community involvement includes fundraiser co-chair for Kuemper Catholic Schools annual ball and United Way of Carroll County Board of Directors.
Most Popular Tero Resources
Copyright © 2017 Tero ® International, Inc.