Wayne Bruns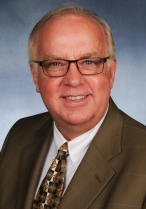 Wayne Bruns is a Training Consultant for Tero International
Wayne joined the Tero Team in 2014 and brings 30 years of writing, video production, presentation skills and media experience to Tero. As an experienced television producer, manager and on-air and voice-over talent with varied experience in public broadcasting, Wayne has developed a wide variety of communication and performance skills throughout his career that will benefit and enhance the learning of participants in Tero classes.
As the manager of local programming at Iowa Public Television, Wayne supervised a staff of 20 to 30 television producers, technicians and support staff as well as writing, producing, licensing and evaluating content for broadcast, the Web, DVD and other interactive media. During this time, he created collaborative working partnerships with production and programming managers at media outlets and public television stations across the country. While at IPTV, Wayne made frequent presentations to Iowa colleges, universities and K-12 school boards on the merit of technology in education while helping coordinate the nationally recognized conference "The Iowa DTV Symposium."
Wayne began his professional career as a television reporter and weekend anchor for CBS affiliate WDEF-TV in Chattanooga, Tennessee after acquiring a broadcast journalism degree from Iowa State University. He is currently a member of the Iowa Broadcast News Association and Social Events chair for The Breakfast Club, Inc. of Des Moines, Iowa.
Most Popular Tero Resources
Copyright © 2017 Tero ® International, Inc.