Kim Greth
Training Coordinator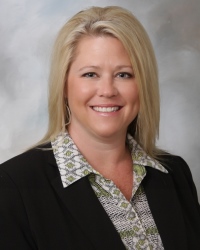 Kim joined the Tero Team in 2015 and ensures that participant and facilitator materials are prepared and organized for Tero workshops. She also assists with inventory, facility set up, and administering and assembling assessments for workshops. Prior to joining Tero, Kim worked at Principal Financial Group in client administration with additional training responsibilities. She also volunteered regularly at her children's schools and at a local animal shelter.
Kim earned her B.S. in Psychology from the University of Iowa. She enjoys spending time with her family, doing yoga, and her continued involvement with the welfare of animals.
---
Unique in the training industry, we use a team approach to most training and executive coaching. This means a diversity of trainers, a variety of trainer certifications, specialties and expertise, and small facilitator to participant ratio.
When a group of people share a common development objective, a training workshop is an excellent way to acquire skills and knowledge. What if the development goals are unique or highly individual? One-on-one coaching is a better fit.
Find an individual workshop or skill-building series designed for your people and organization. Improve communication skills, leadership capacity, selling skills, professional presence, and your overall effectiveness.