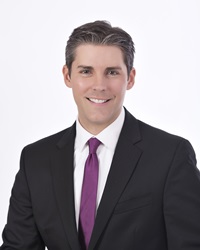 As a working journalist with 20 years of TV and radio news broadcasting experience, Dan has interviewed thousands of people, including presidents, entertainers, athletes, and convicted murderers. He has mastered the art of authentic communication in an artificial environment, and he is eager to share that expertise with Tero clients. Dan expands upon the skills acquired during Tero IMPACT training to educate clients on best practices when using social media, and when being interviewed by journalists and other members of the media.
Dan's holistic, values-based approach acknowledges the vital role journalism plays in our society. Clients learn how to relate and communicate, instead of how to manipulate. They learn how to identify true journalism hiding among the volatile media landscape. Dan also helps clients understand ways in which they, themselves, are members of "the media," whether or not they realize it.
Dan has received numerous professional and philanthropic awards, including Regional Emmy Awards for news anchoring, best newscast, and investigative and feature reporting. He serves on the Advisory Council for Iowa State University's Greenlee School of Journalism and Communication.
Dan is part of the executive and professional coaching team.