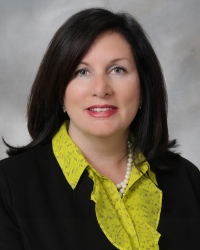 Maureen Berger brings to Tero over 15 years of leadership experience working for and with Fortune 500 companies. Her fifteen years in the corporate world focused on call center operations in the automotive, telecommunications, and insurance industries. Her wealth of experience contributes to Maureen's ability to link the importance of Tero interpersonal skills to bottom line results for participants going through Tero classes.
As Vice President of Operations at Marsh, Inc., Maureen led their service centers to JD Power certification for customer satisfaction making it the first insurance brokerage firm call center to attain this prestigious award. Maureen's background ensures her credibility to relate the value of interpersonal skills to customer satisfaction and organizational success.
Maureen holds a Master of Science degree in International Management from Walsh College and a Bachelor of Science degree from Central Michigan University. In her free time, Maureen is a proud mother of three children, and an avid volunteer and contributor in her community. She volunteers her time with the Waukee School district, the Junior League of Des Moines, as well as St. Francis Church, where she holds a seat on the St. Francis Board of Education.