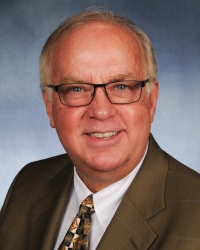 Wayne Bruns joined the Tero Team in 2014. He began his professional career as a television reporter and weekend anchor for CBS affiliate WDEF-TV in Chattanooga Tennessee after acquiring a broadcast journalism degree from Iowa State University. He continued his career as a manager of local programming for Iowa Public Television.
Wayne's television career spanned over 30 years including writing, video production, presentation and media experience. His work as as a television producer, manager and on-air and voice-over talent, developed a wide variety of communication experience he brings to Tero which benefit and enhance the learning of participants in Tero classes.
At Tero, Wayne facilitates Impact: How Speak Your Way To Success, Championing Innovation and Leading Change as well as Influence: How to Achieve Winning Outcomes.
While at IPTV, Wayne made frequent presentations to Iowa colleges, universities and K-12 school boards on the merit of technology in education while helping coordinate the nationally recognized conference "The Iowa DTV Symposium".
Wayne is currently the membership director of The Breakfast Club, Inc. of Des Moines and regularly volunteers as voice talent for the Iowa Reading Information Service for the Blind. He has previously served on various arts organization boards.