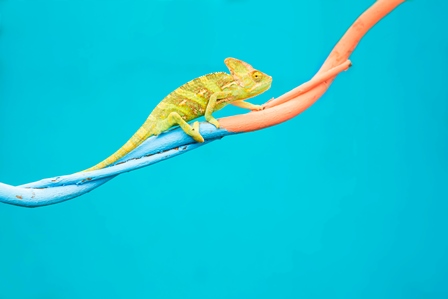 *based on the nature of the book title there will be some explicit language used throughout this month's blog.*
When experiencing change, we can't always control the why, when or how it happens, but we can control the way we respond to change.
"We don't always control what happens to us. But we always control how we interpret what happens to us, as well as how we respond." - Mark Manson
Mark Manson, author of The Subtle Art of Not Giving A F*ck: A Counterintuitive Approach to Living a Good Life, gives a matter-of-fact telling about why not giving a f*ck is about correcting delusional expectation we have for ourselves and for the world. Some of these delusions revolve around how we expect change to go and how we expect to be treated during change.
The point of this book isn't to "not give a f*ck" but instead to "GIVE a f*ck" about what is happening in your life and around you, and how the choices you make determine how we respond to them. Manson says, "Problems may be inevitable, but the meaning of each problem is not. We get to control what our problems mean based on how we choose to think about them, the standard by which we choose to measure them."
According to Manson we choose how we respond. So when change is occurring, do you want to choose to act poorly because you don't like it, or are you going to choose to act in a positive manner that encourages the people around you and helps find solutions as well as engage people in the process?
There are many reasons why people are not fond of change. It could be because you're afraid of not knowing how to do your job differently, using a different system that sounds terrifying so you don't want to give it a chance or maybe it's because why the change is happening wasn't clearly explained to you.
Manson believes certainty is the enemy of growth. He continues to say that "Nothing is for certain until it has already happened - and even then, it's still debatable". So when change is going to happen or is currently happening and you have anxiety over what could be, stop and take a moment to remember that the negative outcomes you're possibly thinking of aren't for certain and that you need to find doubt in those negative emotions.
"Being wrong opens us up to the possibility of change. Being wrong brings the opportunity for growth." - Mark Manson
At Tero we understand change can be difficult. We've experienced it ourselves. This is why we've even created a workshop dedicated to confronting the misconceptions of change in an environment that is safe and offers open communication.
In Tero's Championing Innovation and Leading Change workshop, we help you confront the misconceptions surrounding change. You discover how you can encourage team members to embrace the process. You discover how your leadership skills can mobilize people to take action. In this one-day program, you challenge the status quo and conventional practices and learn new skills and gain an advantage on handling change.