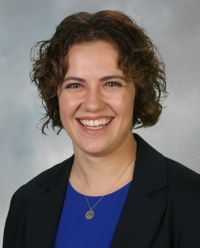 Alison joined the Tero International team in 2021. She began her professional career with nearly a decade in the non-profit sector. During this time, she oversaw volunteers and staff while creating programming for youth, adults and families. She also developed and facilitated trainings including skills such as active supervision, member engagement, conflict resolution, and diversity and inclusion.
She holds degrees in Communication and Theatre with a minor in Business. Her studies in communication held a special focus on interpersonal communication and interpersonal domestic violence. Additionally, she was chosen to give the commencement speech at the School of Environmental Studies and is a certified American Red Cross trainer. She brings a passion for learning and has completed coursework in collaboration, employee engagement, emotional intelligence, and equity.
Alison is heavily involved in theatre, engaging as an actor, director, stage manager and technical artist in over 40 productions. She has received multiple theatrical awards including Achievements in Acting, Excellence in Theatre and Southern Minnesota Best Actress. In her free time, Alison enjoys reading, hiking, and volunteering with local non-profits.