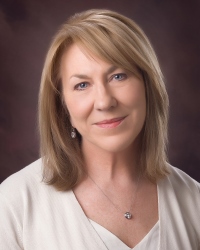 Deborah is the co-author of, Your Invisible Toolbox: The Technological Ups and Interpersonal Downs of the Millennial Generation, and co-host of the show, "Your Invisible Toolbox." She joined the Tero Team in 2002 and brought expertise on business etiquette and cultural communication issues that arise daily in business situations pertinent to presenting a positive image in our changing times. In addition to a masters in effective teaching from Drake University, Deborah is licensed as a Corporate Etiquette and International Protocol Consultant from The Protocol School of Washington® in DC. Deborah's role at Tero has evolved to include serving as a lead trainer in presentation skills, negotiation skills, leadership development, corporate etiquette, cross cultural communication and executive presence as well as customizing curriculum for clients from various industry groups. Deborah also serves as an executive coach to many of Tero's clients, and is an experienced keynoter.
Since 2005, Deborah has advised Tero as an interculturalist, focusing on developing curriculum and programming on cross cultural competence and communication in a corporate environment. Deborah is certified as an administrator of the Intercultural Developmental Inventory (IDI), a statistically reliable and valid assessment of cultural worldview and intercultural competence and has completed coursework around intercultural communication, training design in intercultural communication, managing intercultural virtual teams, facilitating developmental interventions in intercultural communication, cross cultural training in international organizations, coaching global executives, emotional intelligence and diversity.
As a keynote speaker for Tero, Deborah has addressed audiences in corporate cross cultural communication and organizational applications of business etiquette and protocol as well as change management, leadership development, and negotiation skills. Deborah has spoken to a wide variety of audiences for Tero such as, the Management School for Tech de Monterey, PLRB, the National Association of Legal Professionals, Union Pacific, Principal Financial Group, OPPD and Nationwide Insurance.
Deborah has been an educator, trainer and consultant in the public and private sector for over thirty years. She is a frequent contributor to news columns and radio broadcasts and is a member of the Association of Training and Development, Rotary International, American Women in Communication, a Protocol and Diplomacy Officers International, and the Society for Intercultural Training Education and Research.
Deborah is part of the executive and professional coaching team.