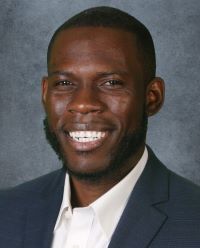 Neo Thurston, Jr. joined Tero in October 2020 as part of the team leading the Executive Vision Series (EVS) to facilitate diversity trainings that challenge and educate senior executives, managers and employers on bias and microaggressions for guiding strategies on racial equity. He is also certified to facilitate Tero workshops focused on building critical communication skills.
In his full-time role, Neo serves as Extension and Outreach Equal Opportunity specialist at Iowa State University. His responsibilities include overseeing diversity strategies within ISU Extension and Outreach on civil rights, Title VI, VII & IX, accommodations and investigating claims of discrimination and harassment based on state and federal protected classes. His role involves the facilitation of discussions and mediations centering on discrimination or harassment, and providing trainings to faculty and staff.
Prior to Iowa State University, Neo held several leadership positions within diversity and inclusion in higher education and the private sector. Neo continues to lead diversity and inclusion strategies in organizations globally. His leadership and training focuses on integrating leadership from various professional ethics, character, collaboration, public speaking, and civic engagement.
Neo received his bachelor's degree in geological sciences/engineering from Minnesota State University and a Master of Education from Iowa State University. He is currently pursuing a Ph.D. at Drake University. Neo is originally from Nassau, Bahamas and enjoys the outdoors.